Service Statement 30/03/2022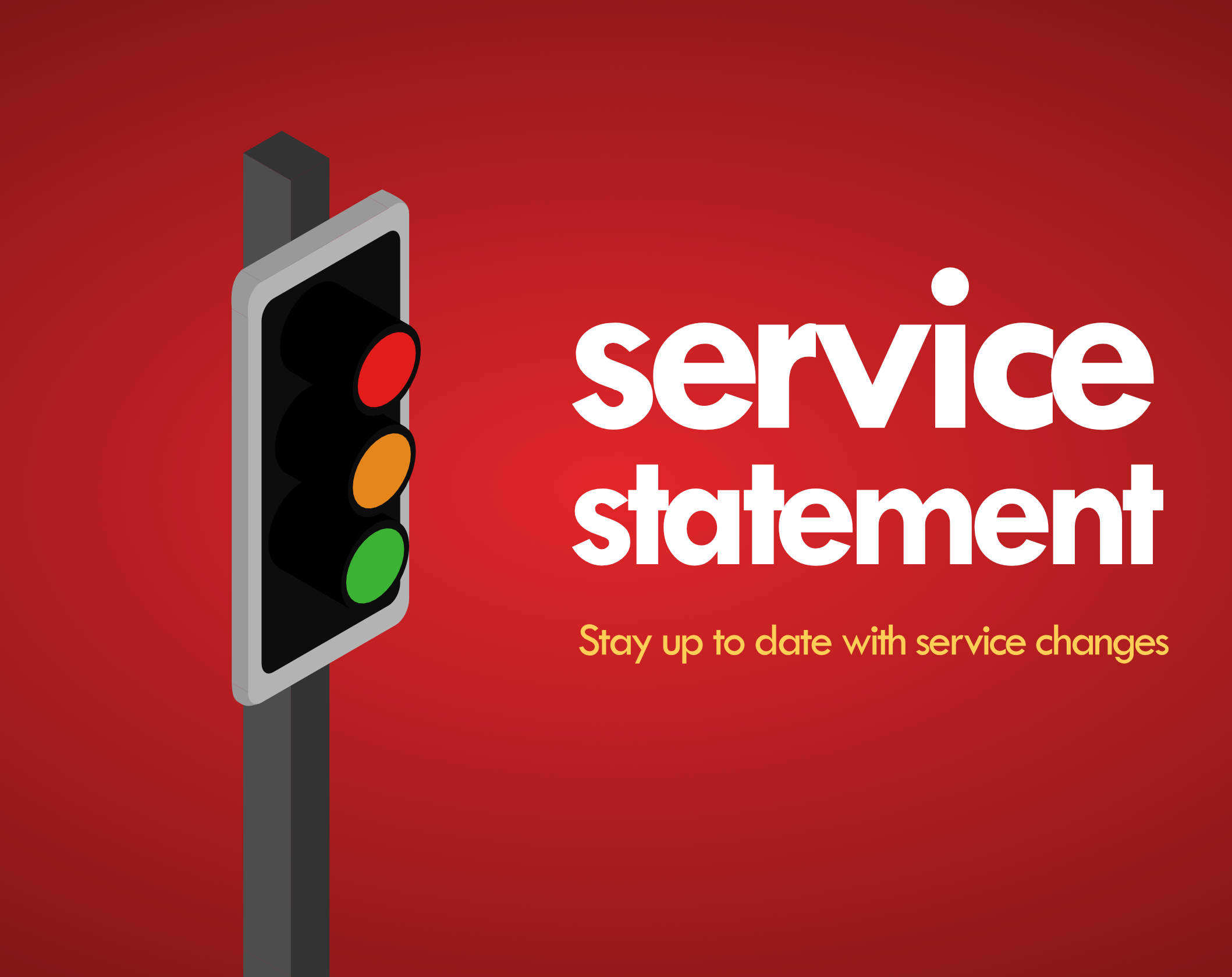 The national shortage of qualified bus drivers in 2021 and the ongoing COVID pandemic has resulted in a number of short notice service cancellations across our network.
We are recruiting additional drivers to deal with increased demand for services: our colleagues are working overtime and rest day working to provide additional journeys- with all licence holders within the business in service daily, however with the continuing impact of Covid-19 and the rises in cases across the UK, some of our operational colleagues, including drivers, are affected. 
Contacting us
We're currently experiencing high levels of demand and our phone lines are extremely busy, with calls taking longer than usual to answer. If your enquiry is non-urgent, we recommend calling back at another time or sending us an email using our enquiry forms in our help area. Our FAQs section has answers to our most commonly asked questions. Please bear with us and accept our apologies for any inconvenience caused by longer waiting times.
We continue to experience unprecedented demand and we are working hard to help you as quickly as possible. We also kindly ask that you treat our people with respect. Abusive behaviour towards members of our team is not acceptable and will not be tolerated.
Driver availability
We're currently experiencing driver availability issues due to increased levels of sickness post-covid, restricted supply, training scheme disruption and ongoing resource challenges. To train a non-licence holder to drive a bus requires a full medical examination, 2 theory tests, a hazard perception test and two driving tests both on and off the road. The process can take up to 12 weeks, but we are seeing further delays with the processing of licences at the DVLA and PCV test availability. We continue to recruit new staff members and ensure our colleagues have a generous package of benefits- pay rates have increased substantially since 2020.
Refunds and delay repay
For all information regarding our delay repay compensation scheme please see here. 
Thank you for your understanding and patience.