S1 S2 Tickets on sale for 2022/2023 Academic Year 27/06/2022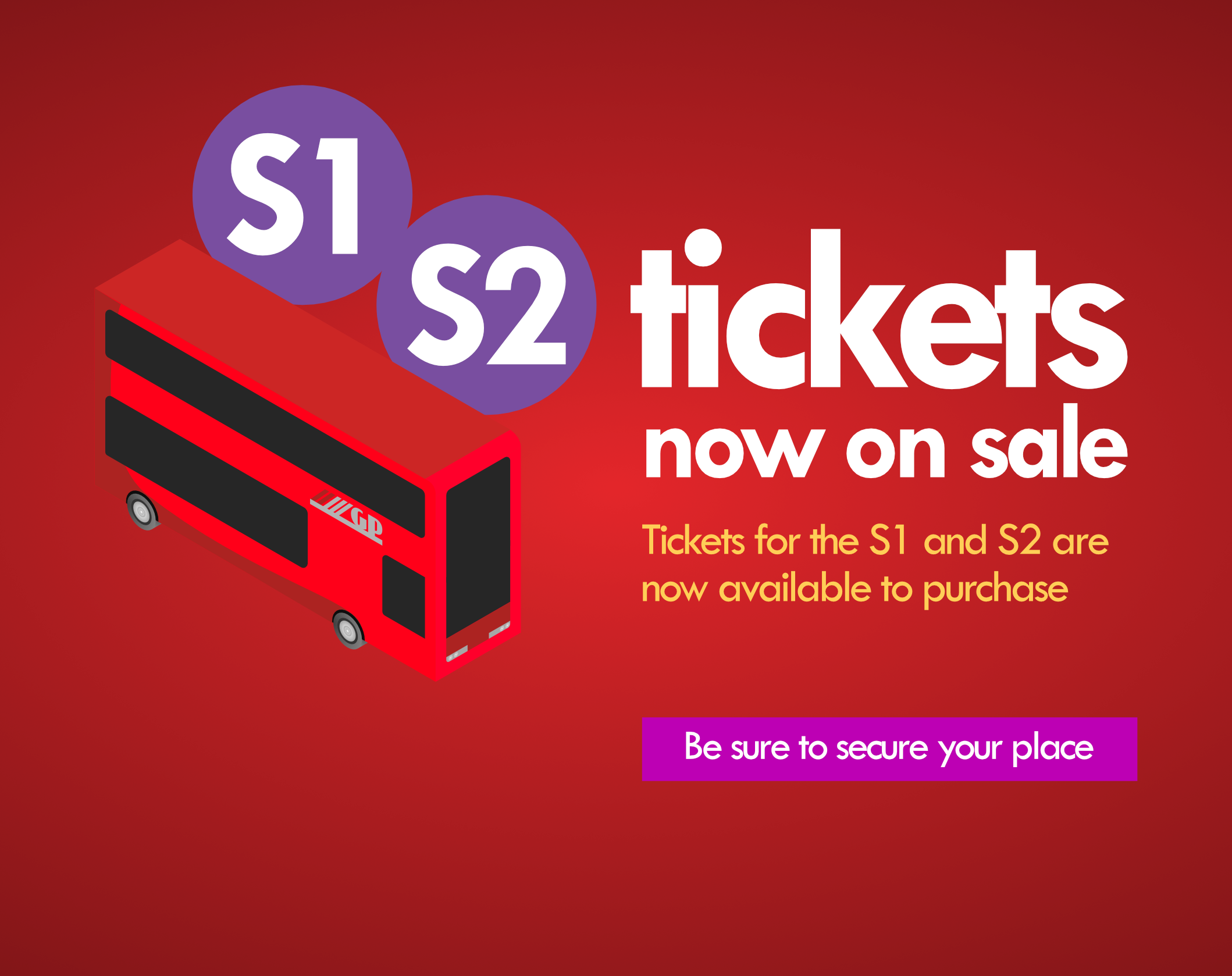 Tickets for our popular S1 and S2 services are now on sale for the 2022/2023 Academic Year. Seats in the current academic year have been full, with a waiting list for parents to purchase tickets, so we encourage you to buy now to avoid disappointment.  
Buses will operate to the current route and timetable for the new academic year. In addition to secure mobile tickets, we offer live bus tracking, service updates and information on the Grant Palmer app. Our buses feature full HD CCTV, high backed seat belted seats, low emission engines and clear on bus information. All of our drivers hold enhanced DBS checks and a regular driver is allocated to each service. 
FAQs
Can I buy a single, return or weekly ticket on the bus?
No, only pre-paid season tickets are accepted
Where does the bus stop?
The bus stops at all marked bus stops along the route
Can I see where the bus is?
Yes, you can track your bus using the free Grant Palmer app
How do I buy a ticket for my son/daughter? 
You will need to make an account to purchase the ticket, then gift it to your son or daughter. Further information can be found within the GP app.
My son/daughter does not have a mobile phone, what can I do?
Unfortunately only mobile tickets are accepted on the S1 and S2 services. 
Have further questions? Use our FAQ tool here