New App 19/12/2019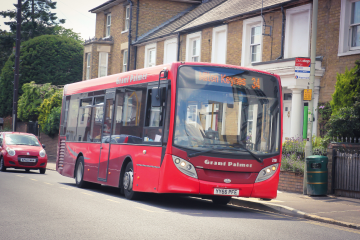 At Grant Palmer we're always looking at ways to make things easier and better for our customers. We have recently launched our brand new mobile ticketing app, which is crammed full of exciting features. 
With a couple of taps you can download our app from the App Store (for Apple Devices) and the Google Play Store (for Android Devices), it's quick to download and free too. From planning a journey, to checking times and buying a ticket our app has everything you need. 
Find out more about some of the great features below:
Mobile Tickets
You can buy mobile tickets in advance using your debit or credit card- avoiding the search for change at the bus stop! You'll need an internet connection to buy your ticket, then when you're ready simply activate your ticket and present it to the driver. 
Journey Planning
Plan your trip to the shops, your visit to see your family or even your daily commute. Our journey planner provides quick, step by step tips on how to get from A to B. 
Service Updates
Find out about how our services are operating with details of roadworks, diversions and route changes. Our service updates page is updated to keep you in the loop. 
Timetables
We've included timetables for all of our services within the app so you can check before you travel.