How to get to your vaccination centre by bus 12/01/2021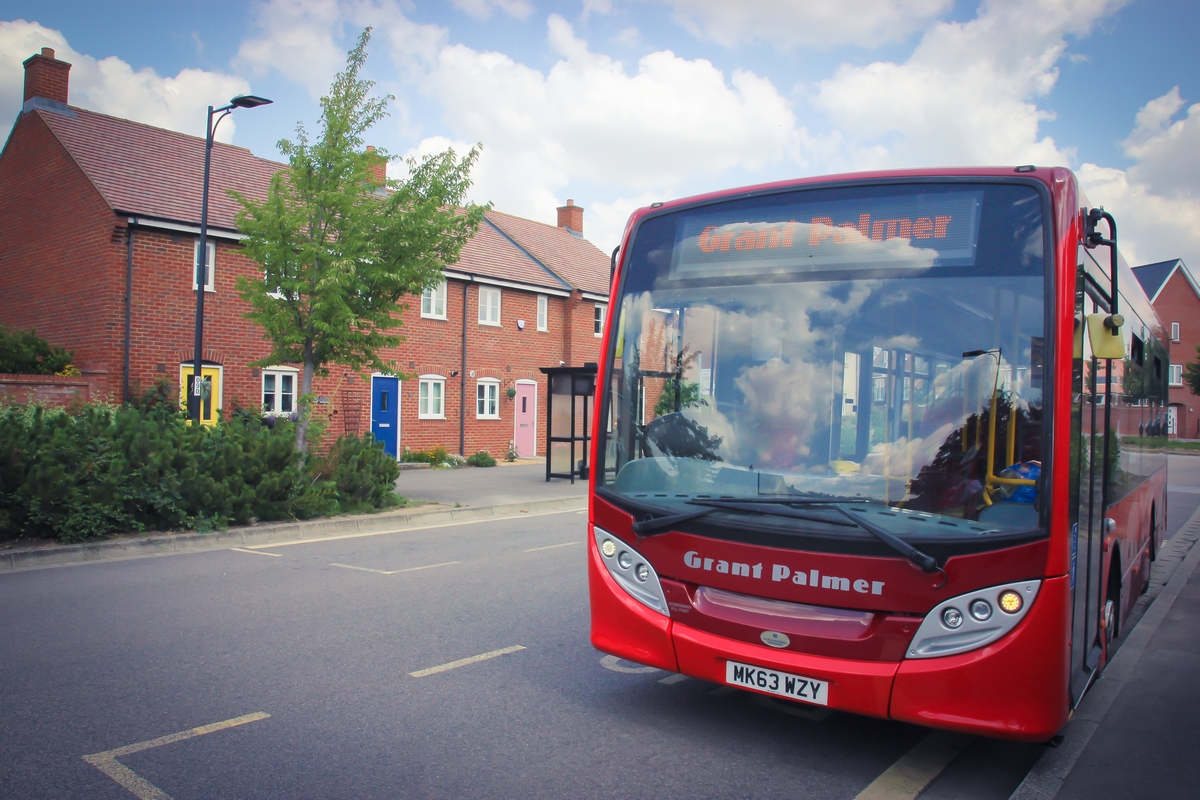 A number of vaccination centres are opening across our network. We have put together this handy guide to travelling by bus to get vaccinated. 
Grant Palmer buses have been running throughout the Coronavirus pandemic, providing essential travel for keyworkers. Now it's time for everyone to get back on board, all are welcome to use public transport again, and we are ready with new safety measures, the same familiar faces and dependable services. 
If you haven't travelled with us for a while, we want to reassure you that travel with Grant Palmer is still a clean, safe and enjoyable way to get from A to B.
Plan your journey
Download our free app today, it has everything you need to get on board with an inbuilt journey planner to help every step of the way. You can buy your tickets in advance, saving money and time too. 
Ready to go
Please make sure you have a face covering for your journey. It doesn't have to be a mask, it could be a bandana, snood or even a home-made covering. Once you're onboard please keep your mask on, and press the stop button when you're ready to alight.
Blissful familiarity
The world might be a bit different right now, but our friendly team of drivers are keen to help you. You may notice we've installed screens to keep our staff safe (it removes the need for them to wear a mask and protects them too). Once inside, please relax- catch up on your phone or delve deep in to a book. Families and people from the same house can sit together. If you're travelling alone, please use the window seats.
Super clean
Our buses are being deep cleaned every day. All vehicles are being sprayed with Z71 Microbe cleaner, a special chemical which destroys pathogens and protects against COVID-19. We advise customers to maintain good hand hygiene throughout your day.
We've been proud to serve Bedfordshire since 1999 and our family run business continues to focus on serving our local communities. We look forward to seeing you onboard soon.
Vaccination centres in Central Bedfordshire will be located at:
Leighton Buzzard Rugby Club - 36C
Rufus Centre Flitwick - 34/42/44/200
Shefford Health Centre - 78/79/200
Weatherley Centre Biggleswade - 74/200
Priory House Chicksands (Diverting on to site from 22nd February) - 200
Church Street Dunstable - C
Toddington Medical Centre - 42
Bedford Borough
Queens Park Gurdwara- a short walk from Bedford Town Centre
Kings House, Ampthill Road - 42/44/68
We are awaiting details of vaccination centres within Northamptonshire, Milton Keynes and Hertfordshire. We will update you once we have these details