Dunstable & Leighton Buzzard Truck Convoy Buses 2023 03/05/2023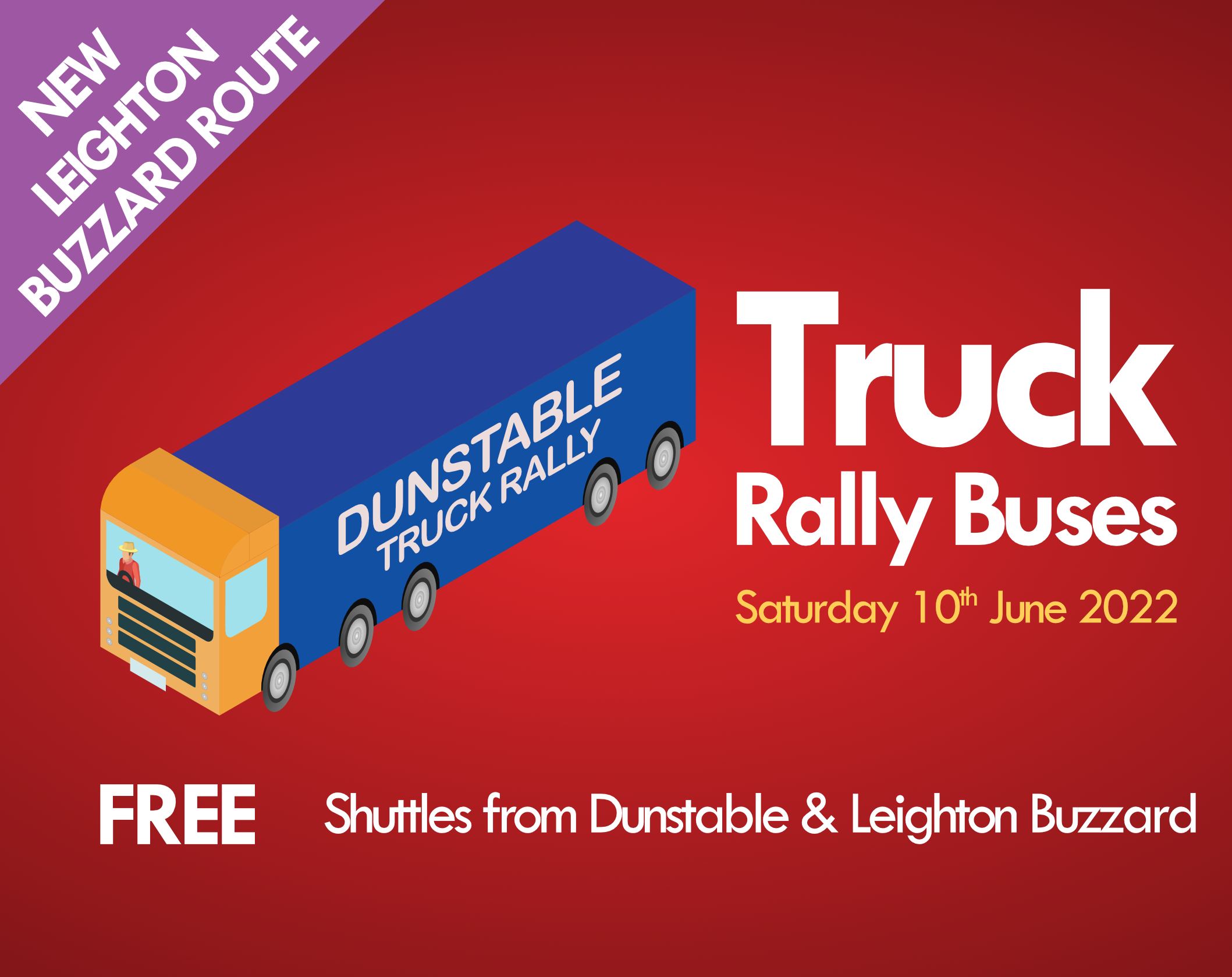 On Saturday 10th June 2023 we'll be providing two free shuttle services between Dunstable and Leighton Buzzard to the Dunstable Truck Rally. The Truck Rally returns for 2023 with Classic Car Clubs, a Mobile Bar, a Live Music Stage, Fairground, Table Top Sales, Onsite Catering and much more. 
You can find out more about the Truck Rally here
Timetables for the Shuttle buses can be found below. Buses will pick up at all marked bus stops along the route, simply hail the driver to stop. 
Dunstable Truck Rally Bus Timetable
Leighton Buzzard Truck Rally Bus Timetable
Leighton Buzzard Route
We're taking a new route for 2023, picking up at Leighton Buzzard Tesco, West Street, Vandyke Road, Medway, Appenine Way, Leighton Road and Fraiserfields Way