Changes to services from 3rd September 16/08/2023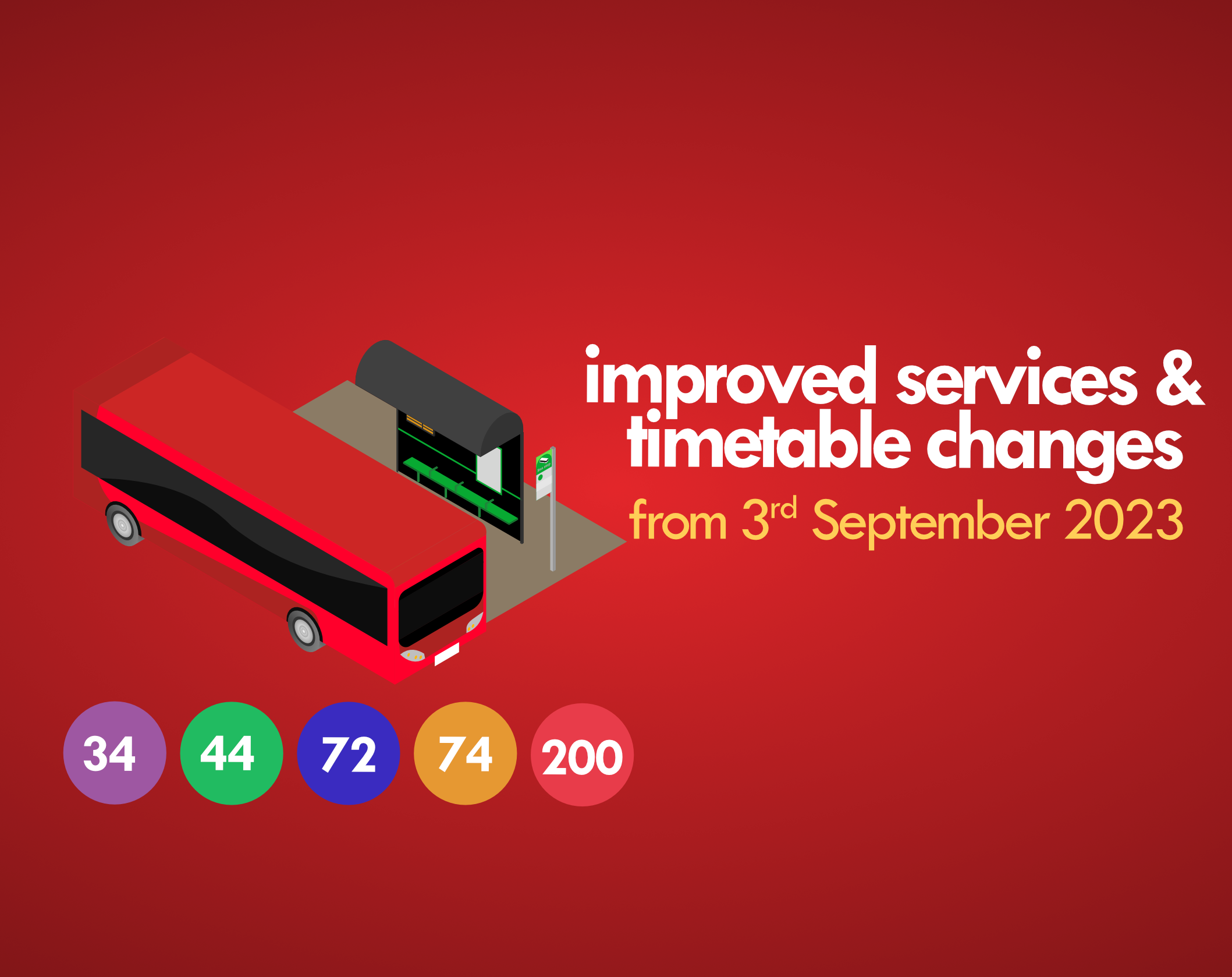 We're making changes to our services from 3rd September 2023: 
Service 34
The morning timetable is improved with hourly buses between Flitwick and Ampthill to Milton Keynes. A new journey to Magna Park at 0545 from CMK The Point, returning at 0608 is introduced following customer feedback for a quick bus at shift change times. New journeys are introduced at 0639 from Flitwick Post Office and 0828 from Ampthill Heights to Milton Keynes returning at 0730 and 0930 from CMK. 
Service 44
A new 0640 journey replaces the 0800 Clophill to Flitwick service to better connect with Thameslink trains in to London. The service will continue to operate every hour, most buses will now leave at 30 minutes past the hour from Bedford Bus Station- giving better coordination with Stagecoach's MK1 service as well as buses to Ampthill Road and Bedford Hospital. The 1905 journey from Bedford to Maulden is withdrawn due to low usage. Maulden will be served at 1000 and 1300 with through buses to Bedford with no need to change with additional journeys in the morning and evening.
Service 72
New evening journeys from Bedford Bus Station at 1608 and 1808 are introduced to provide later journeys to Potton and increase capacity for Bedford College students.
Service 74
A new 0750 Bedford to Biggleswade journey is introduced with a return to Bedford at 0830 to better serve Bedford College students. The service has additional time in Biggleswade Bus Station to improve reliability.
Service 200
The 1735 Flitwick to Silsoe journey will now run ten minutes later throughout to allow buses to better connect with Thameslink trains from London.