Changes to services 22 and 68 06/06/2022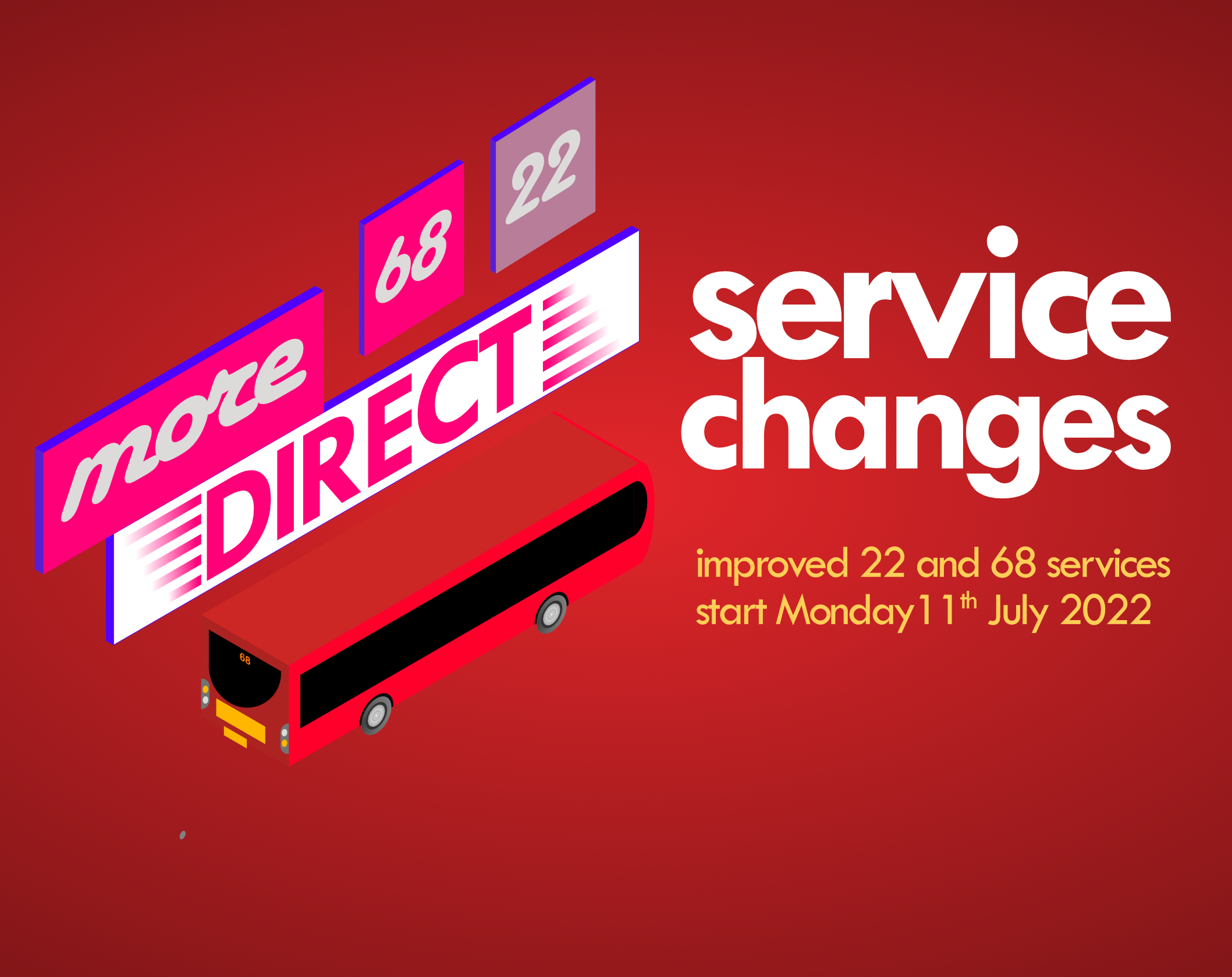 From 11th July 2022 we will be making minor changes to our services:
Service 22
Buses will operate to a revised route and timetable. Sainsburys will no longer be served and buses will take the same route on all days.
Click here for service 22 timetable
Service 68
The diversions to to Kempston Rural and Dunkirk Close are replaced by service 22A. The 06:20 journey to Marsh Leys is withdrawn. Most buses will operate a standard pattern- providing a faster service for customers in Stewartby
Click here for service 68 timetable

Service 22A
New service introduced to replace journeys on service 68 to Box End and Dunkirk Close. Direct buses operate via Kempston Road on Mondays, Wednesdays and Fridays only.
Click here for service 22A timetable