£2 Fare Scheme 31/10/2023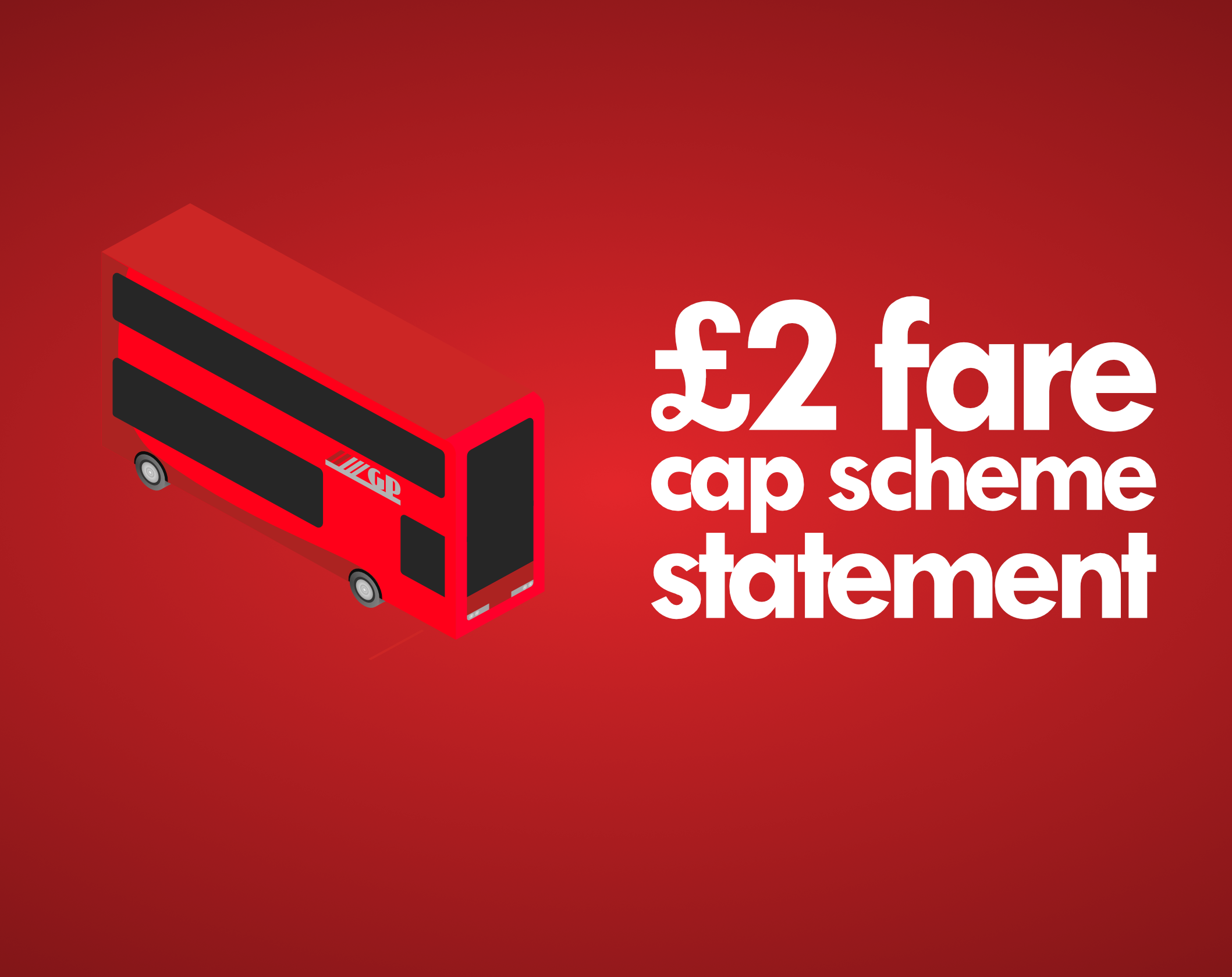 From 1st November 2023, Grant Palmer Ltd will be participating in the Government's Help for Household's £2 bus fare cap scheme. All single journeys on our public bus routes will be capped at £2 initially until 31st December 2023
Our range of day, week and monthly season tickets will still be available to purchase on bus or on our smartphone app. There are no changes to weekly or monthly capped prices when paying using tap on tap off.
Frequently Asked Questions
Why have you decided to join the scheme?
Following discussions with the Department for Transport, we have been able to agree suitable reimbursement for our network including our long distance rural bus services. The capped fares scheme initially excluded a number of our services, including those introduced after 2019. The scheme will now cover all of our public bus routes.
What happens if my fare is less than £2?
Fares less than £2 will stay the same, including our 99p fares.
Is there a child discount?
Discounts for children aged under 16 (and under 18 in Luton and Dunstable) will continue to be available against standard fares. All child fares will be capped at £2 or less. 
What do I do if I have brought a season ticket?
Season tickets will continue to be valid on all of our services. In some cases they will continue to offer the best value travel for regular customers. Refunds on season tickets are subject to an administrative fee. Please contact us for further information.
How do I pay for my £2 fare?
You can pay using cash or contactless payment on the bus. Season tickets continue to be available on our smartphone app.